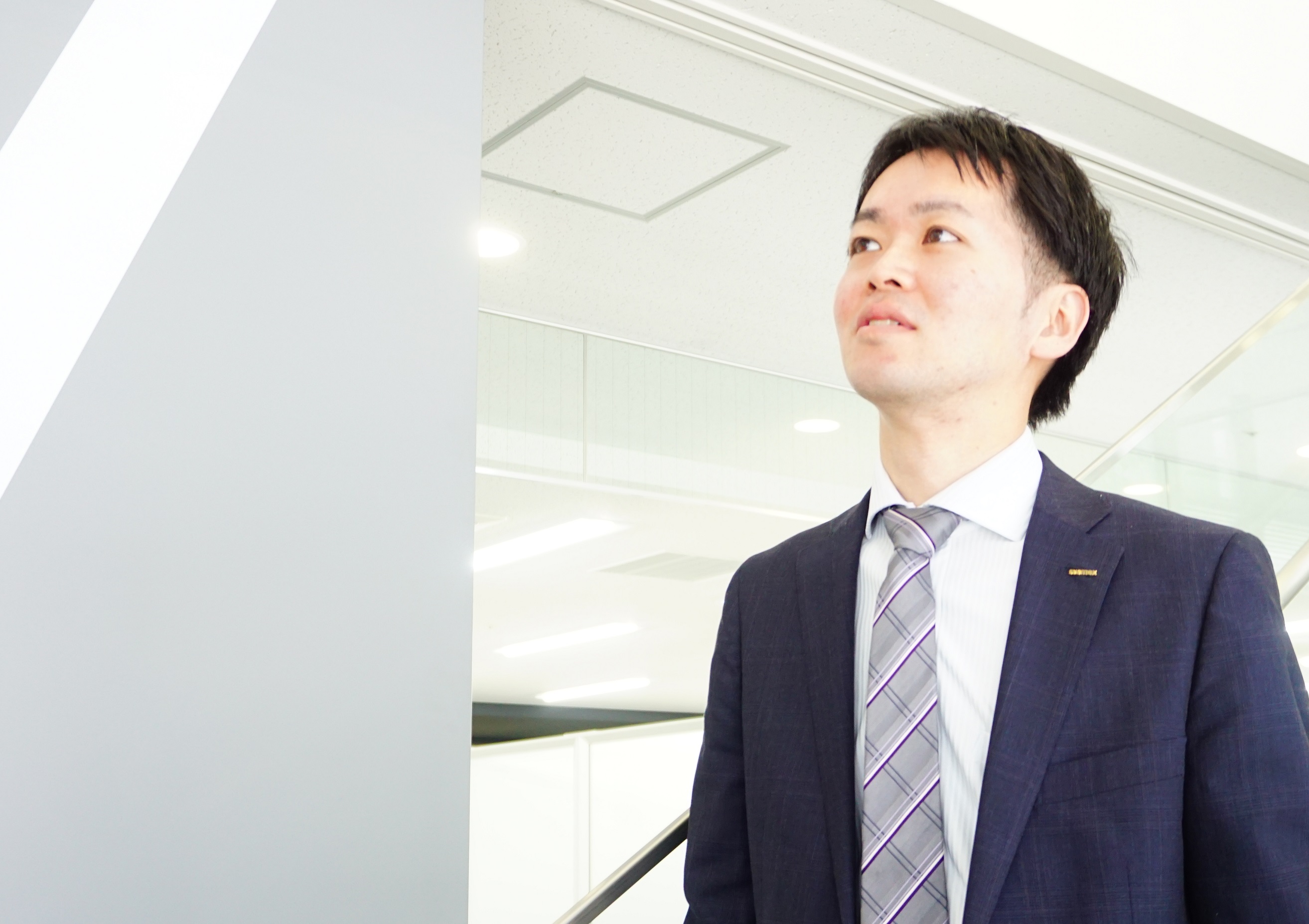 Utilizing a domestic sales background
to open up unknown markets
Joined the company in 2010
New Graduate
Graduate School of Engineering, Department of Advanced Science and Biotechnology
Summary
Sales is not just selling products, but solving customer issues through products.

The goal is to grow the product I'm in charge of into a core business and contribute to global healthcare.

I always carry out my work in the belief that I can change the way healthcare works.
Current Responsibilities
I am in charge of the planning/market development of future core business. The department I belong to handles a variety of products from those related to lifestyle-related diseases to serious illnesses such as cancer. Since this business market is different from that which Sysmex has already developed along with the value provided so far, we need to start by understanding the market and customers anew. One of the things that I find important is repeating the hypothesis and verification. Currently, I am in charge of two products, taking advantage of my background both as a student and working in sales. It's a difficult task because there is no precedent in this company, but I feel that it is a very rewarding task.
Sysmex Career
Entry - September (6th year)

Tokyo Branch, Tokyo Metropolitan West Area Sales In charge of the Shonan-Western part of Kanagawa Prefecture. Built relationships with customers and agents, mainly medical institutions. Learned that solving customer issues through our products and building relationships with customers to achieve problem-solving are an important part of sales work.

October (6th year) - March (6th year)

Yokohama Sales Office I had the valuable experience of opening the new Yokohama Sales Office. I also joined the global apprentice program and stayed at an overseas subsidiary for a week. I was able to recognize differences in our domestic and overseas markets and businesses, and I became strongly motivated to gain more experience. In terms of sales operations, I was able to introduce our equipment to multiple core hospitals and, although I was busy, it was fulfilling.

April (7th year) - March (7th year)

HU Business Management, Business Development Section I was responsible for the market development of new businesses. I conducted activities for the market development of products related to lifestyle-related diseases. I experienced the difficulty of building a new market instead of an existing one. While thinking about our customers, I recognized the importance of creating value for our products.

April (8th year) - present

Clinical Innovation Division I continue to be in charge of market development for new businesses. I implement the planning of analytical instruments and market development activities aiming for future core business. Every day I learn how to plan, release to the world and commercialize our products.
Q&A
Q. Could you tell me about something that has left an impression on you?
I was able to realize that I am contributing to medical care through our products. When I first joined the company, I was in charge of sales, and I was inevitably working every day on product PR and responding to customer requests. Around my second year, with the support of my superiors and seniors, some of the medical institutions I was in charge of decide to adopt our clinical instrument product. Shortly after it went live, we heard from our customers that their laboratory operation and the value of the test results provided to doctors had improved. This made me realize that I could contribute to medical care through our products. It also reaffirmed that Sysmex's sales are not just selling products, but solving customer issues through products and, as a result, contributing to medical care.
Q. Please tell us about your great growth in your career so far.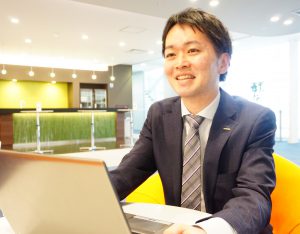 I have won large-scale product introduction projects at multiple core hospitals. When the Yokohama Sales Office was opened, I won several large-scale product introduction projects. Sysmex sales often work as a team with R&D and scientific/field services departments. From making proposals to customers, I need to cooperate with members inside and outside my department so that I can provide customers with the best sales approach for our medical instrument products. After a contract is concluded, I work with our scientific support and field service members to ensure that our customers feel confident right up to the final stage of product operation. Sales play the role of the contact person who first asks the customer what problems they need solving. I was often inspired by the people around me because we worked as one to solve these problems, with many colleagues involved. I think that the experience I gained when I was in charge of sales is also useful in my current planning work.
Q. Could you tell me about your future goals and how you approach them?
My goal is to contribute to global healthcare as the company's future core business. The Clinical Innovation Division I belong to handles not only immediate medical care and contributes to our current business but also product groups that can contribute to the company's future business performance. In the midst of changes in the medical environment and technological innovation, how quickly products can be introduced to the market is extremely important. On the other hand, launching a product is not the ultimate goal. I would like to focus on my work while always asking myself, "Can my daily work ultimately lead to a change in healthcare?"
Daily schedule
8:30

Going to the office

Check my schedule and emails.
9:00

Meeting

Technical hearings for R&D departments. Discuss if anything can be applied to the product I'm in charge of.
10:00

Preparing meeting materials

Create meeting materials with related departments for product launch.
12:00

Lunch

Meal at a cafe with my colleagues. I'm into eating lots of vegetables.
13:00

Project plan preparation

Create a market introduction plan including the results of meetings with related departments.
15:00

Meeting

Information sharing meeting with the development department about the product I'm in charge of. Discuss future plans with the planning department and development department.
17:00

Leaving the office

Report the preparation of tomorrow's meetings and current work progress to my manager and go home.