Sysmex Smart Work

-

Promoting diverse work styles
Sysmex Smart Work
The objective of Sysmex Smart Work is to "enhance the work-life balance and productivity of each and every employee."
We have adopted a hybrid work style, which combines various systems, such as onsite (working at offices, etc.) and remote settings (such as teleworking from home), flextime, and "stepping out from work." Sysmex Smart Work realizes a work style that is suited to an individual's style at any given time and enhances their productivity, regardless of time or place.
Establishing and improving such working environments makes effective communication possible, even in environments that are different in time or place, resulting in the creation of an organization that produces good results. Furthermore, this also leads to the enhancement of employee engagement.
Working times

Through systems such as flextime work (no core time), "stepping out from work," and staggered office hours, time can be used in a way that balances work and lifestyle. It is also possible to secure time for self-improvement, which will lead to employees increasing their own skills.

Work places

We have created an environment that makes it possible to produce results not just onsite, but from anywhere. A choice can be made to work from a wide variety of places suited to each situation, such as an office, satellite office, home, or outside the home or office.
Sysmex Smart Work – Voice of users

I can conduct meetings smoothly with overseas locations in different time zones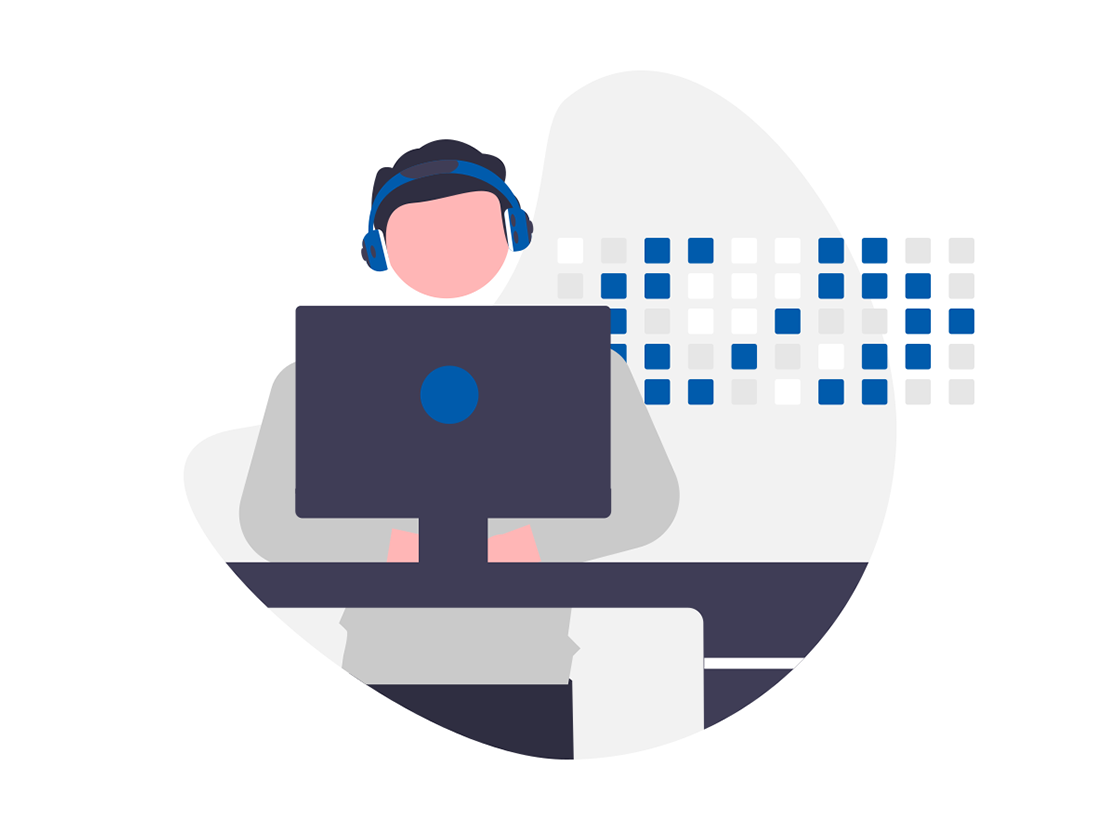 Sysmex carries out business on a global scale, so there are times when I have online meetings in the early hours of the morning or late at night with overseas clients and company members in different time zones. On such occasions, I arrange my working hours flexibly using Sysmex Smart Work, like working in the office from nine o'clock in the morning to one o'clock in the afternoon, going home to rest a bit, and then taking part in meetings with overseas parties.
A flexible working style like this is helpful for maintaining my life-work balance as well. For example, if there is something I have to attend to, I can interrupt my work for an hour or two to take care of personal affairs and then return to work. For members who live far from the office, this system also provides the benefit of eliminating wasteful commuting time and enables them to work comfortably from home.
The method of communication within my team has changed significantly as well. As a result of implementing an online platform, we can speedily and smoothly report on the start and completion of work, and share information with members and do other tasks, without going to the office, which also leads to greater productivity.

I have more time to spend with my child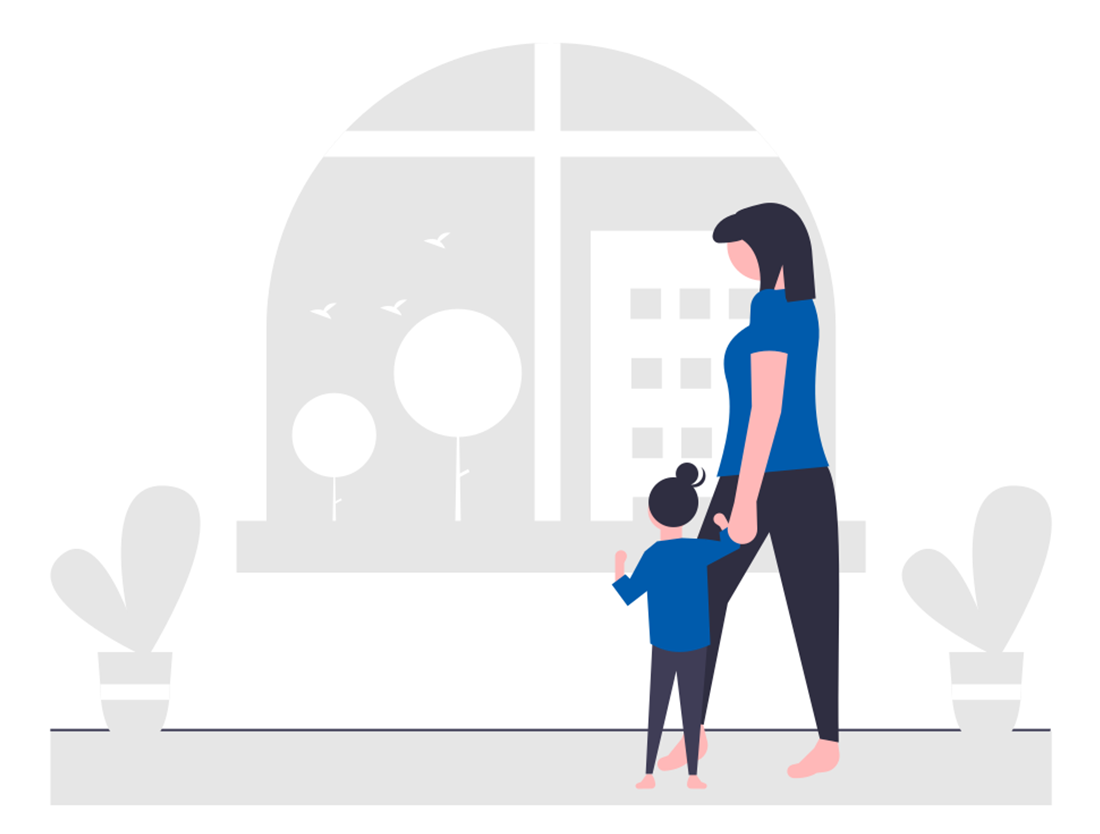 As my commuting time is rather long, working remotely has increased the amount of personal time I have, and I feel that this has enriched my daily life. I am especially happy that the time I am able to spend with my child has increased. I work remotely on days that my child has lessons or practice. I make use of the ability to step out from work during working hours to not only deal with sudden illness, but also when I have to attend events like a school observation day or a parent-teacher meeting. My child seems to be really happy with this working style, as I am able to greet him at the front door with a warm "welcome home" when he comes home.
Conducting in-house meetings, training, and briefing sessions online is now mainstream. As long as I am able to properly share and confirm key elements, such as the work schedule and procedures, working remotely does not hinder the progress of work. In addition, as using the flextime system allows me to avoid the rush hour, the stress I used to feel when commuting has been greatly reduced.
This system makes me want to work even more enthusiastically and energetically by allowing me to have an enriching life.

I can choose flexibly according to the contents of the work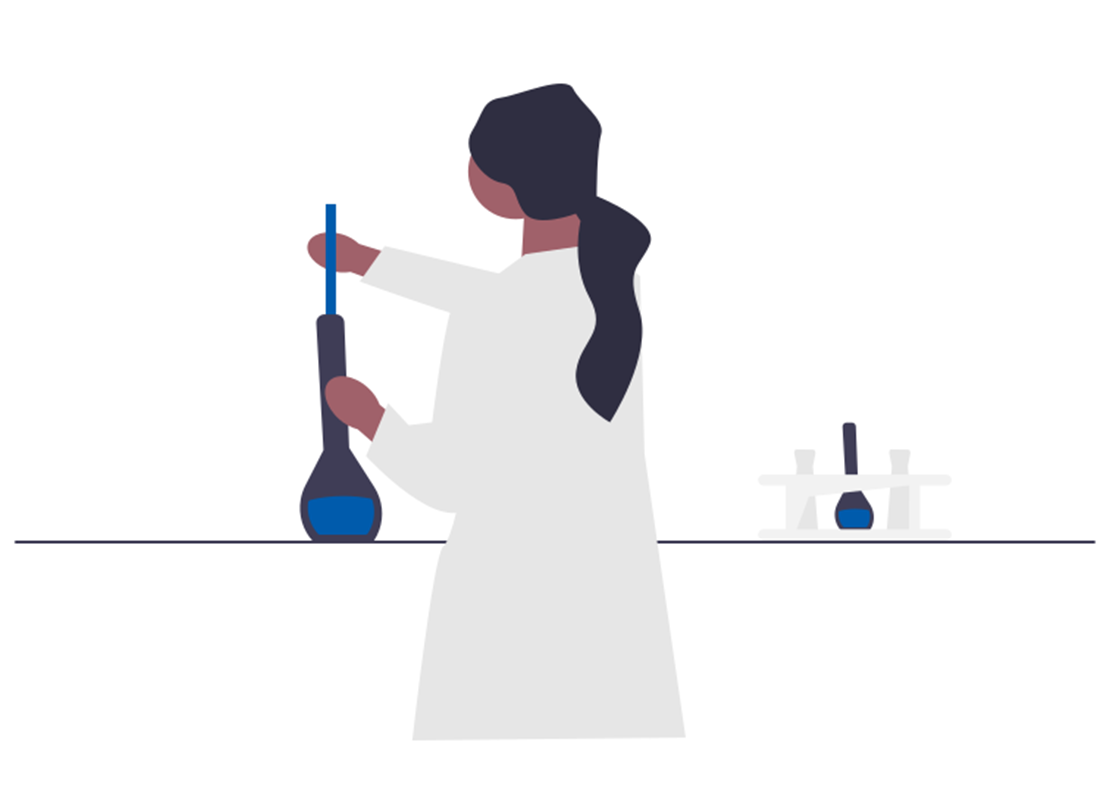 Sysmex Smart Work has huge benefits as each and every person has the flexibility to adjust working hours and location according to their work. In my case, for example, there are times when I conduct continuous testing of equipment as a part of development work and have to work late into the night. So, the following day, I change my work schedule depending on how my work is progressing, and go to the office just before noon or work remotely from home.
Furthermore, I routinely make use of the flextime system to go to the office at a time when I can avoid the morning rush hour crowds. Some of the more senior members in the company make use of the "early bird commute," which enables them to go to the office early in the morning and leave early in the evening. People around me make good use of flextime and working remotely, setting a work style that best suits them.
I go to the office when the team needs to have a discussion, and work from home for meetings that mainly involve analyzing test results and making reports. So, it has become my routine to work onsite or in a remote setting, depending on the type of work I'm doing. Actually, when I am having a discussion onsite, there are many occasions when a good idea will come to me from conversations with the people around me. On the other hand, routine reports and consultations can be adequately handled remotely, such as via the chat function of the online platform or in an online meeting. It is precisely because of this kind of flexible working style that I have been able to efficiently proceed with my work.

Significant connection with improving work-life balance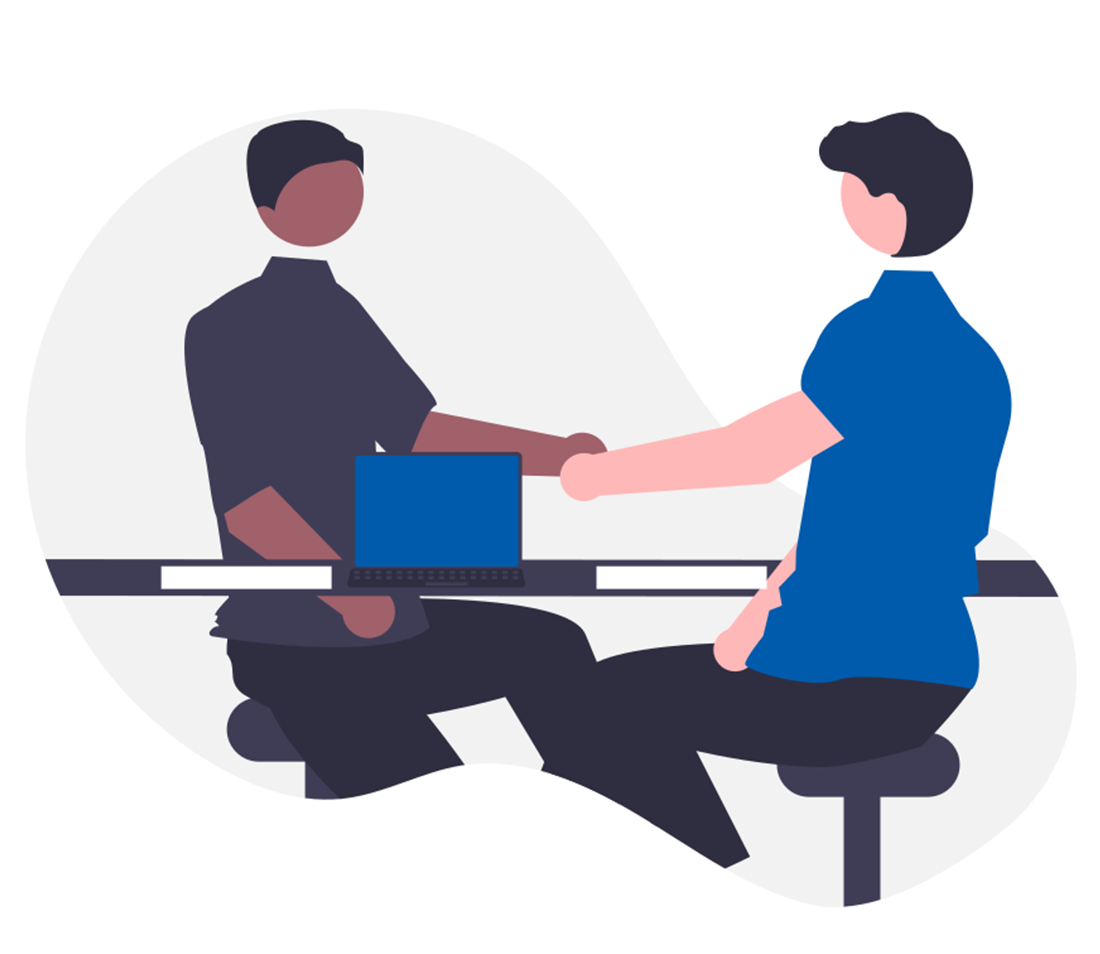 I call on hospitals that are assigned to me as a part of my sales activities. It has become more common for me to start my work at home in the morning and then go directly from my home to visit the client. Moreover, after a visit, I can do the follow-up paperwork at home, without dropping by the sales office. By making use of such systems as "go directly to and return directly from," flextime, and working remotely, I can optimize my time and efforts. I am able to engage in a work style that best suits my work, which reduces overtime, and has provided me with more personal time than ever before.
Just the other day, I was staying overnight near a hospital and I used flextime to finish work early. This enabled me to enjoy some sightseeing, eat some delicious local food, and even take a hot spring bath. I feel that securing some personal time to refresh myself increased my productivity as well.
With regard to communicating with my team, the times that the team members are in the office and when they return to the office vary, depending on the individual members. But using the online platform, routine reporting and exchange of information are carried out smoothly. We are able to properly engage in direct face-to-face consultations and reporting at monthly team meetings and sales office meetings. By effectively balancing the use of onsite and remote work, our teamwork is better than ever.
Support for learning
Support for self-development
In order to support each employee in improving their career, the company provides a wide variety of training programs and support systems.
Ex. Taking in-house TOEIC lessons, business skills e-learning, English e-learning, support for acquiring public qualifications, outside business school, dispatch to university, etc.

Support for self-development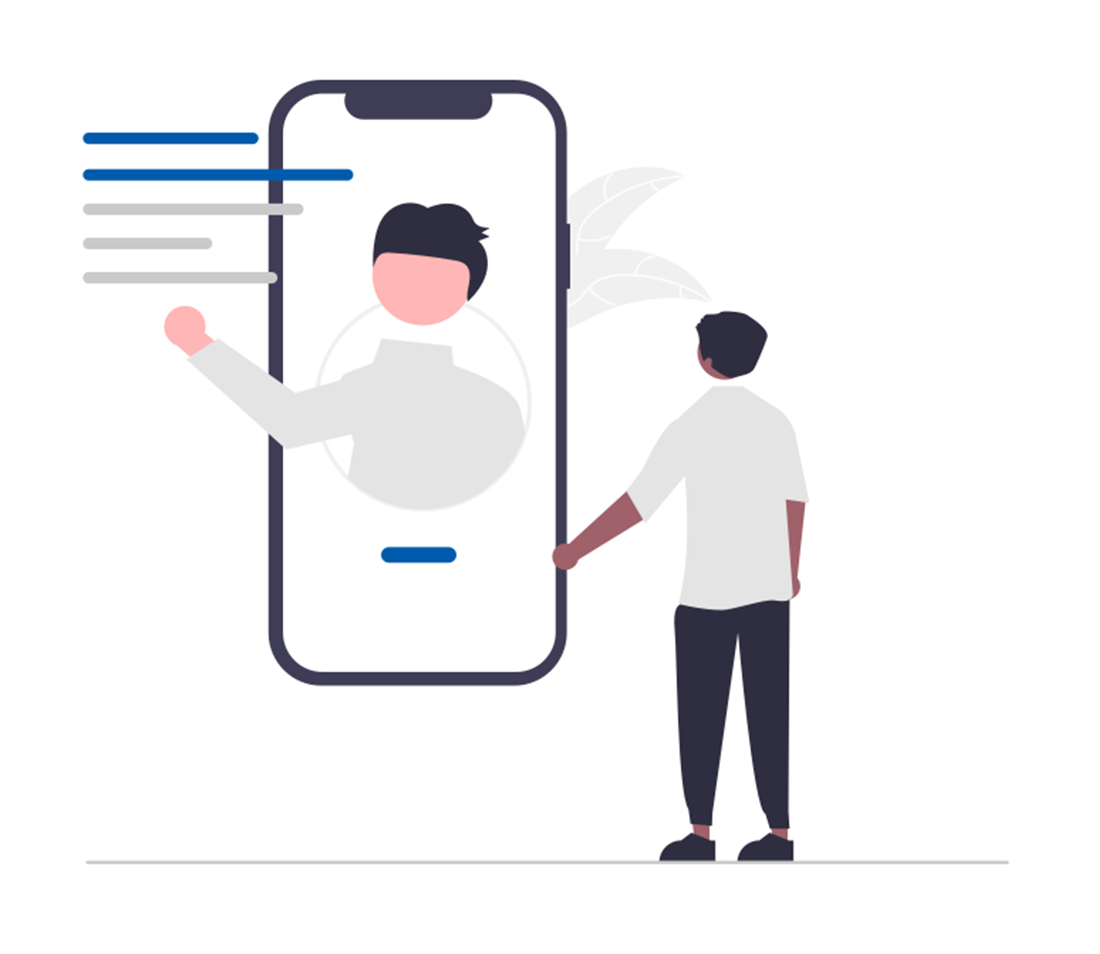 Although I'd had many opportunities to read publications written in English, I felt I was not good at speaking the language. In my second year in the company, I began to have more opportunities to work on projects together with colleagues of different nationalities or overseas research partners. Consequently, I signed up to take online English conversation lessons so I could engage in conversations more smoothly.
At Sysmex, if the amount of time you spend on learning reaches a specified number of hours, the company will subsidize from half of the cost to the entire cost of the lessons (depending on the program). Furthermore, we are allowed to spend up to 15 minutes a day during working hours on self-study. I used the 15 minutes in the morning after arriving at the office to take English conversation lessons. I also studied vocabulary, grammar, and listening comprehension during my commute to and from work. And before I knew it, I no longer felt it was one of my weak points and found myself being able to carry on a conversation in English smoothly.
At the recommendation of the company, some of my senior colleagues are attending business school or graduate school outside the company. I would like to proactively make use of this system to improve my skills or deepen my expertise.
Cafeteria Plan (self-selection)
Each employee can freely choose from among a wide variety of welfare measures in accordance with their life plan or career plan and receive an allowance of a specified amount.
Ex. Medical costs and healthcare support, support for childcare and nursing care, support for self-development, support for using sports facilities, support for travel expenses incurred during paid leave, etc.

Cafeteria Plan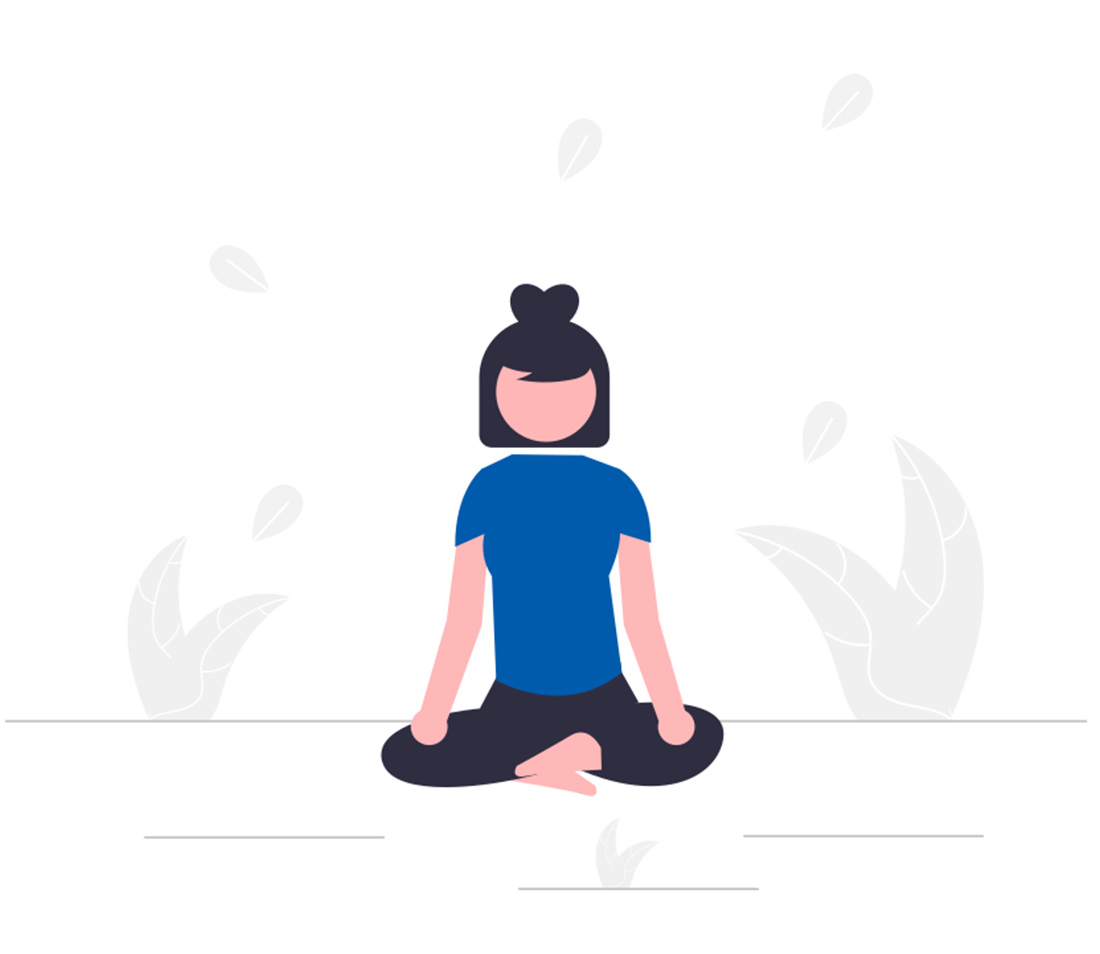 The Cafeteria Plan, which can be applied not only to medical costs or support for childcare and nursing care but also to the use of travel or sports facilities, can be used throughout the year. To apply to use this plan, all that needs to be done is upload the receipts or credit card statements, etc. Ease of use is one of the best points of this plan.
Support related to the use of sports facilities or self-development is recommended by the company for promoting good health and career enhancement. I have applied to this plan for the monthly fee at my gym and yoga lessons, green fees for golf, which I play with colleagues who entered the company at the same time I did, as well as for court rental fees for futsal, a sport I just began playing. Support is also available for fees related to self-development, covering such costs as the purchase of textbooks for studying English and tuition for English conversation lessons.
Of course, allowances are provided for normal visits for treatment, such as to a dentist, but allowances are also provided even when I am just feeling a bit under the weather, so I feel reassured that I can go to a doctor's office without hesitation. When I take paid leave to go on a trip with friends, I can receive some assistance with accommodation expenses and even theme park entrance fees. Making use of this program enables me to enjoy a little luxury when I want to recharge myself.
Support for healthcare
Medical examinations
In addition to regular medical examinations, the company carries out a thorough physical examination for employees and medical screening for cancers that are specific to women. For employees whose work involves the handling of infectious substances, the company conducts its own medical examinations twice a year that include tests for Type B and Type C hepatitis, in addition to the special medical examinations stipulated by law. These medical examinations are aimed at the early detection and early treatment of diseases.
Health consultation
To enable employees to feel at ease with consulting about their physical well-being or worries they may have at their workplace, consultation systems are available both inside and outside the company. The contact desk for health consultations at each office, where an industrial physician is on duty, not only handles direct interviews with employees but also engages in consultation via the web conference system or by telephone.
Mental health management support
Mental health examinations, which are conducted to check the mental health of employees and understand the circumstances behind any harassment, are carried out once a year by the company, and efforts are made to grasp the results over time and make improvements to the workplace. In addition to setting up contact desks where employees can have interviews with industrial physicians or public health nurses, the company provides the Employee Assistance Program (EAP) to support the mental health of employees, making it possible for employees to consult with external professionals should they need help.
Facilities
Technopark, our R&D base, has an in-house daycare center called Sysmex Kids Park. This facility provides not only regular childcare services but also temporary use when childcare by a family member is difficult, such as when a spouse of an employee who works part-time becomes unable to care for a child, or a child's guardian becomes sick, or there is a funeral, etc. The Solution Center, which is our services and support site, has sports grounds and tennis courts, and a gymnasium with fitness equipment on its premises.
Livelihood support
Company dormitory
Employees who are unable to easily commute from home can be housed in a dormitory or provided with company-sponsored housing. The company provides employees with an environment where they can live with a sense of security at work and in their personal lives.
Available in accordance with in-house regulations.
Introduction of facilities
The company provides a working environment where you will be able to put forth the very best performance you can. Every possible effort has been made to design a space that promotes communication among the employees.
Technopark
(Core R&D base)
Technopark was opened in 2008 under the concept of "creation of knowledge and its inheritance" as a venue for taking over the intellectual properties that we have accumulated to date, adding new development technologies and making them evolve ever further.
R&D Tower (Exterior)

The main tower where research and development are combined to give birth to new ideas.

R&D Tower (Meeting space)

Technologies in various fields are combined, and flexibly formed teams speedily carry forward R&D.

R&D (Laboratories)

An enhanced R&D environment equipped with the latest analyzing instruments.

R&D (Communication area)

Open innovation laboratory where research and development personnel from inside and outside Japan together create new innovations.

Bio Port (Exterior)

Bio Port develops raw materials for diagnostic reagents and utilizes the analytical functions of the reagents to achieve high-performance and high-quality reagents, as well as contribute to faster development.

Bio Port (Entrance)

Operates as a new base for bio-diagnostic reagents, with the aim of increasing the competitive edge of our products and ensuring their stable supply.

Bio Square

Bio Square is charged with the manufacture and distribution of bio-diagnostic reagents, and seamlessly links the two functions in a clean environment with optimal levels of temperature and humidity.

Japanese Garden

A place for aspiring to new ideas and discoveries, enhancing a sense of culture, and spiritual cultivation.
Solution Center
Customer support base
In order to resolve various issues arising in clinical settings, functions for providing solutions for service and support, marketing, and logistics are consolidated at the Solution Center to provide comprehensive support to customers.
Exterior

A gymnasium, tennis courts, and sports grounds are furnished onsite the Solution Center.

Interior

Supports customers on a global basis by proposing total solutions that are suited to their requests.
i-Square
Key factories for production of instruments
Ensures the stable delivery of high-quality, high-value-added with a "made in Japan" cachet under the concept of "manufacturing high-quality products through a combination of people and technology."
Exterior

Trees, water, and light are effectively introduced on the premises to create an environment surrounded by greenery in pursuit of environmental and functional beauty.

Production area

As the infrastructure can be positioned freely to match the layout, it is possible to design a flexible line in accordance with production volume.

Free access flooring

A free access flooring method is employed, with all power sources, LAN cables, plumbing, etc. installed beneath the floor.
Global Communication Center (GCC)
New human resources development base
Opened in 2015 as a venue where people of diverse cultures and values can get together, engage in deep discussions separated from their routine work or positions, and expand their network.
Exterior

A base for human resources development and interaction, with accommodation facilities, in addition to rooms for training and education and for meetings.

Collaboration space

The layout can be arranged flexibly depending on usage in order to encourage free and open-minded discussions.

Theater room

Provides an open space where people can sit in a circle and engage in conversation.

Meeting room

This facility has rooms for not only training and education but also for meetings.
Tokyo Office
Core location of branches and sales office
This office is the largest in size among all of our branches and sales offices, and integrates domestic marketing and other information.
Office area

Implemented an unassigned seating system to support the freedom of employees to choose their work style.

Cafeteria space

Realizes improvements in productivity by revitalizing in-house communications and employees refreshing themselves.

Showroom

A showroom for customers is also housed here.

The "hinotori" showroom

Displays "hinotori," the first domestically produced robotic assisted surgery system in Japan.