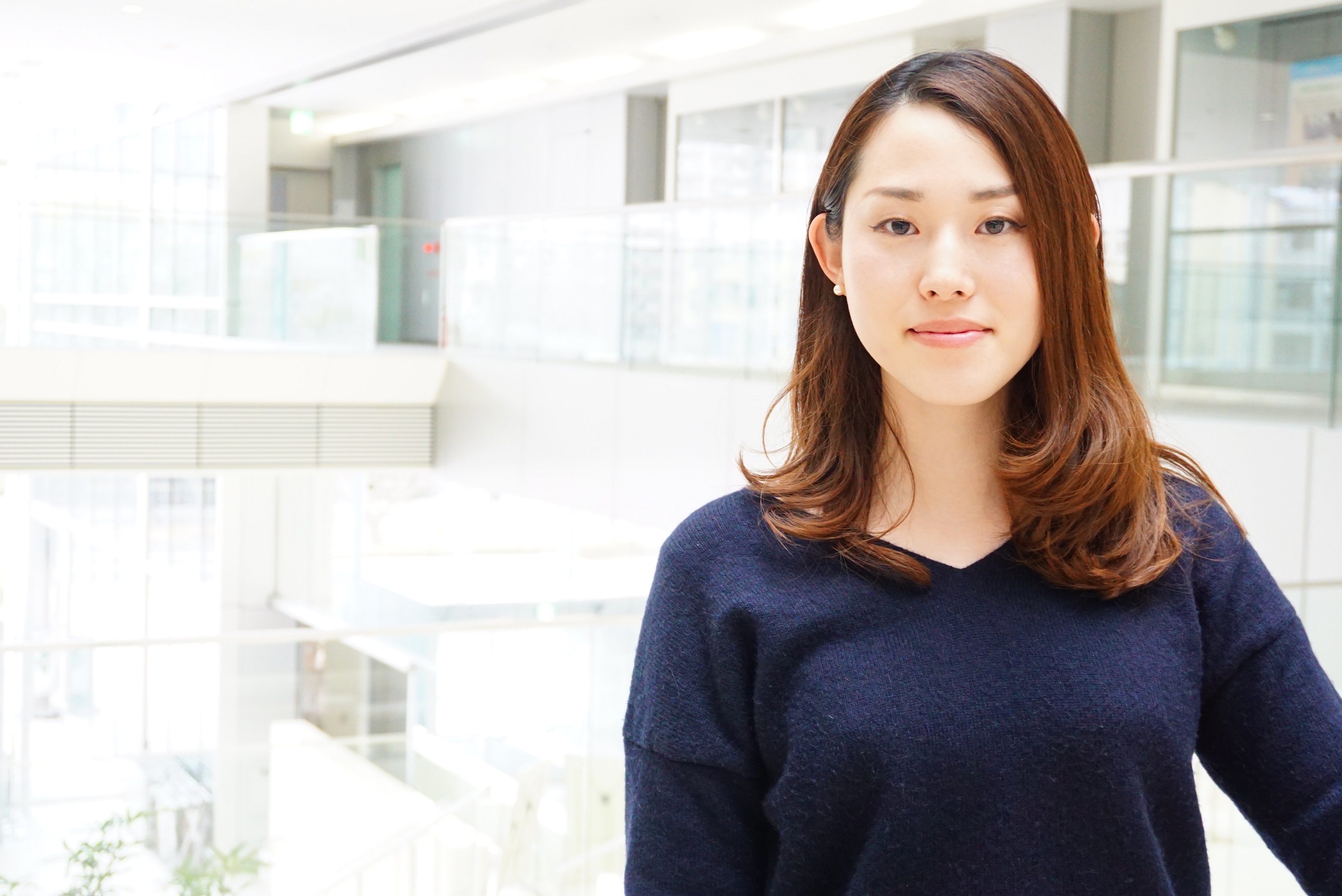 Quantify the company's business
Support management decision-making
Corporate Business Administration Division, Accounting Department, Tax & Accounting Section
Joined the company in 2014
New Graduate
Faculty of Law Department of Law
Summary
It's important to always see it from the other person's point of view.

Take on a leadership position and lead project members.

Work on taking vacations and on my health by making use of the company support system.
Current Responsibilities
I am in charge of general accounting operations such as accounting and tax-related operations and budget formulation in domestic Group companies. Specifically, it includes daily transaction confirmation, settlement of accounts, tax calculation, and tax filing. In addition, I also carry out the repair of core accounting IT systems and the planning and implementation of in-house training to improve accounting knowledge and the maintenance of in-house documents in an effort to improve the productivity and quality of our accounting operations.
Sysmex Career
Accounting Department, Accounting Section I was responsible for daily transaction confirmation, external payment processing, and operations related to fixed assets.

April (4th year) - present

Accounting Department, Tax & Accounting Section I am currently responsible for the general accounting operations of Group companies and am also in charge of operations related to fixed assets. In addition, I am working on increasing efforts to improve work efficiency and disseminate accounting knowledge.
Q&A
Q. Could you tell me what you value about your work?
See it from the other person's point of view. Accounting is essential for a company to manage its cash flow and support correct management decisions. That said, many people have this image of accounting as being professional and difficult, and in fact, it is also difficult to get into. Therefore, when responding to inquiries from other departments and giving them accounting explanations, I try to be aware of providing easy-to-understand explanations. The accounting department supports the operations of other departments from specialized fields such as accounting and taxation. When I support someone, I always think that it is important to see it from their point of view.
Q. Could you tell me about any significant growth in your career so far?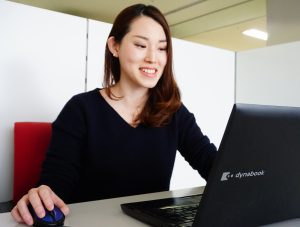 After switching to a technical position, I was made responsible for a system renovation project. I joined Sysmex in an office administration position, and in the Fall of my first year, my senior manager suggested that I switch to a technical position. At that time, I was learning accounting, and I wasn't sure whether or not I could fulfill the duties of a technical position employee because these jobs are so different. As I started working in an office administration position, my interests expanded and I began to think about changing jobs, and in the Fall of my fourth year, I changed to a technical position. Following this change, I became more involved with work reform efforts. As an example, I had the opportunity to lead members in an accounting system refurbishment project. In addition to system-related tasks such as system requirement definition and verification, I was still busy preparing for system operation, such as providing company-wide guidance and creating manuals. There were times when it was difficult to balance this with my other tasks, but thanks to the cooperation of my manager, seniors, and juniors, I was able to repair the system, which was one of the project issues. Being able to run the new system on schedule gave me a lot of confidence.
Q. Could you tell me about balancing your work and private life?
The accounting department has a certain type of monthly schedule. Since I can predict when I will be the busiest workwise, it is easy to schedule my private life around it. When my work allows, I sometimes go out drinking with friends or go shopping after work. Also, because I like traveling, I attended my cousin's wedding in Hawaii last year and went on a trip with my friends to the resort town of Da Nang in Vietnam. In addition, Sysmex offers a very generous welfare program to promote health maintenance. I am very happy that the company supports medical expenses and gym membership fees. Currently, I go to the gym once a week to help with my lack of exercise. However, there are many times when I can't achieve my goal (laughs).
Daily schedule
9:00

Going to the office

Check appointments, tasks and emails.
10:00

Accounting

Fixed asset accounting.
12:00

Lunch

Lunch with my coworkers. I start to feel refreshed when taking part in general conversations.
13:00

Meeting

Receive feedback from seniors about in-house content created for accounting knowledge education. Although content creation is aimed at improving the knowledge of other departments, it often helps me deepen my own business understanding.
14:00

Meeting

Discuss with my boss/senior how to do the accounts for projects that are underway within the company. What happens in the company is always reflected in the accounting process. It's a difficult task that requires judgment by following the law and processing a lot of information, but it is very educational.
15:00

Creating material

We create materials based on matters under consideration.
17:00

Confirming transactions

Check the transaction slips of Group companies.
17:30

Leaving the office