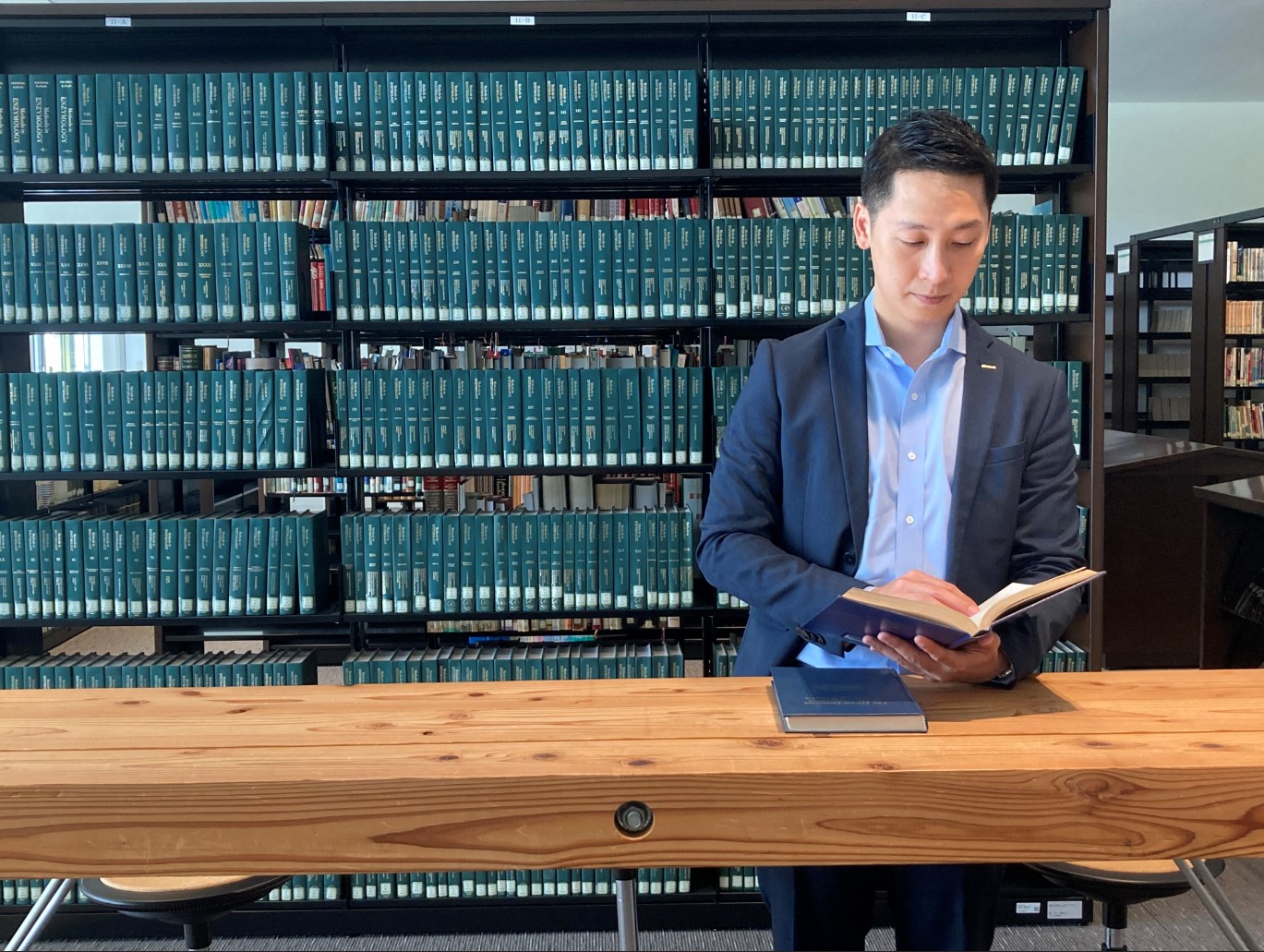 Undertaking challenging tasks
that lead to growth
Joined the company in 2011
New Graduate
International Biobusiness Management
Current Responsibilities
My current work covers a wide range of marketing activities from assessing new technologies, making product development plans, to supporting the launch of certain products globally. I am also in charge of general business administration and global alliance management of our Immunoassay business.
Sysmex Career
International Business Management Department During my very first year with Sysmex in the International Business Management (International Marketing) division, I was assigned to support the global launch of two flagship products in the fields of Hematology and Urinalysis, which paved the way for Sysmex to become a global number one in both fields. Even though I was in this position for only a year, working with very professional and energetic Sysmex teams from different parts of the world really brought a lot of excitement and learning opportunities for me. At university, I studied with students from many different countries, but it was the very first time that I truly experienced the dynamics of global business. I still value these experiences a long way later in my career.

April (2nd year) - March(7th year)

SYSMEX AMERICA I transferred to Sysmex America, Inc. in Chicago during my 2nd year with Sysmex, and this was an exciting adventure. I took on various challenges during these 5 years, but one experience that stays with me was the project of restructuring the biggest reagent factory in the region (Sysmex Reagents America). I was put in charge only a year after working with Sysmex Reagents America and being responsible for promoting such a large project was challenging, and at times, quite overwhelming. It took almost a year of raising issues, earning the attention of executives, planning, and proposing, but in the end, the proposal was well-received, which resulted in a multi-million USD investment. The newly designed factory became a key infrastructure to boost and support the growth of the business for many years later on. I still remember the feeling of seeing the opening ceremony of the new factory, which only years earlier was no more than ideas in the business plan our team put together. I learned a lot in this project, but that feeling of planning and bringing innovation into the world left the biggest impression and also changed the course of my career later on.

April (8th year) - present

Immunology & Clinical Chemistry Business Development Planning and bringing healthcare innovation from Sysmex to the world was what I wanted to do when I decided to move back to Japan, joining the Immunoassay Business development team; and the job did not disappoint me. During these years (and still today), I feel very lucky to have the opportunities to talk and discuss with leading clinicians from Indonesia, Thailand, Taiwan, Korea, my home country Vietnam, to China, Russia, Egypt, US, Germany, and many other countries. It's a pleasure to share what Sysmex has to provide and to contribute to improving patient care.
Q&A
Q. Why did you choose Sysmex?
The answer is very simple. I was looking for an international healthcare company based in Japan with a dynamic working culture. Sysmex was probably the only one that matched my expectations.
Q. Could you tell me what you value about your work?
Undertaking challenging tasks that lead to growth. I have been involved in many challenging tasks and projects, and these experiences have helped me develop and progress in my career.
Q. Could you tell me when do you feel the moment you motivated or happy?
I had the opportunity to arrange for a leading hepatologist from Japan to visit my home country in Vietnam to share his experiences of using Sysmex's innovative tests with a crowd of hundreds of Vietnamese hepatologists. This was a proud moment for me as I believe this has led to improving the lives of many Vietnamese patients.
Q. Do you have a message for students currently looking for a job?
If you want to bring innovation into healthcare all over the world, and at the same time, love to explore the amazing culture of Japan, Sysmex is absolutely for you!