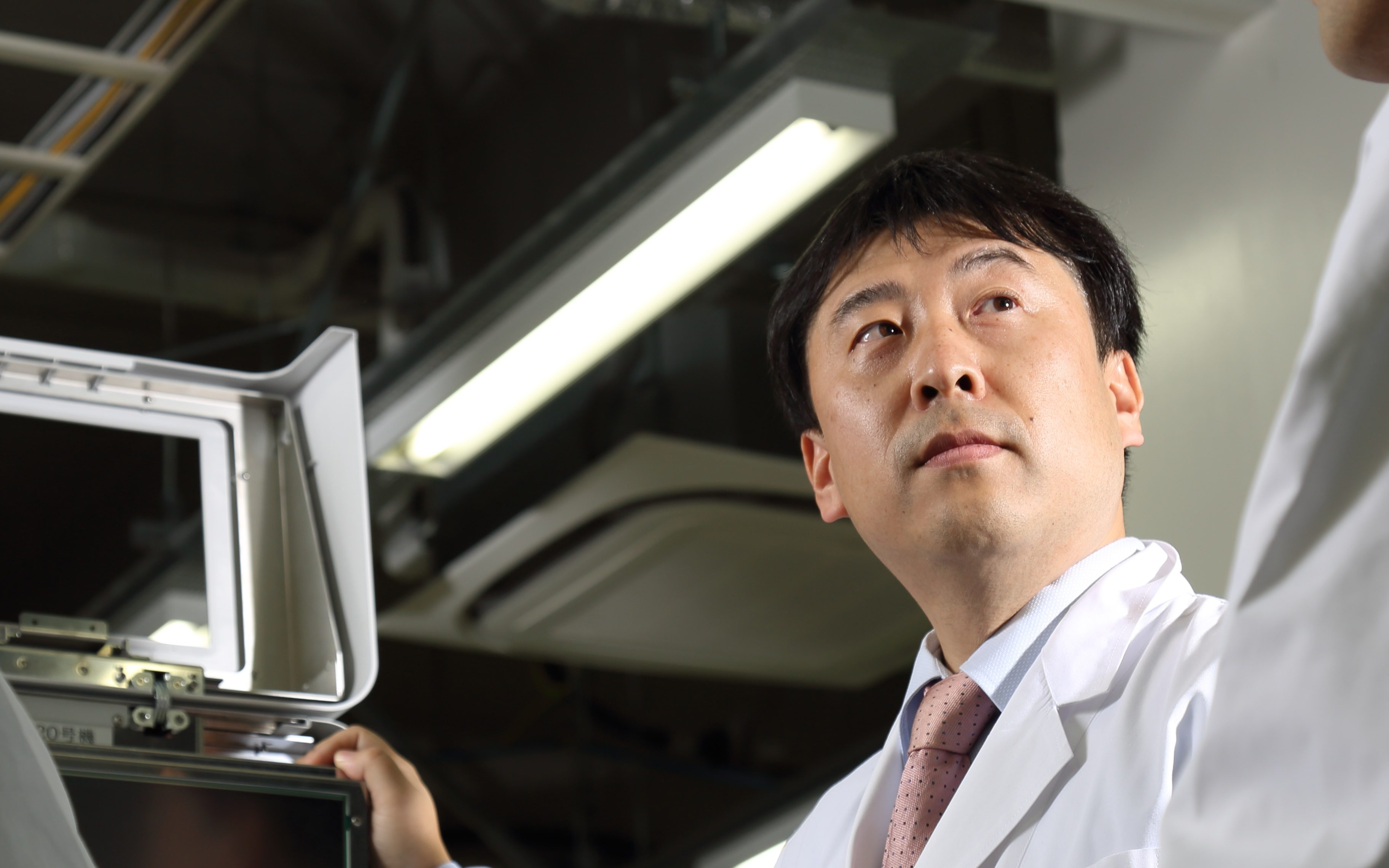 The test result affects
the life of the patient
Joined the company in 1998
New Graduate
Graduate School of Engineering, Department of Materials Engineering
Summary
In addition to "development", it also plays a role in "spreading" the value of products around the world.

Accumulating small problem solving leads to the development of good products as a result.

Management to maximize individuality of team members
Current Responsibilities
Currently, in the product development department of sample testing equipment, as a project manager of the urinalysis business, we are promoting new product development, market introduction, and collaboration with external partners. Sysmex is the first in the world to commercialize automatic quantitative analysis using flow cytometry in urinary sediment examination and has the largest market share in this field. When it comes to development, there are various tasks such as "development to realize new inspections" and "development to improve existing products". In addition to developing, one of our roles is to spread the value of our products around the world. For that reason, it is also an important task to collaborate with various departments including the sales department.
At the same time, we are also working on organizational / project design and management system construction utilizing data and analytics.
Sysmex Career
[ Development Headquarters Mechanical Development ] Engaged in multiple product development as a mechanical design engineer in the fields of hematology, systems, and coagulation. Experienced as a project leader. Product development and organizational management, Experience here, such as sample testing business knowledge, is the foundation of my career.

[ Personnel Section, Personnel Department ] Responsible for hiring, placement, evaluation, and other tasks aimed at allocating employees and demonstrating their potential. He also directs the construction of an in-house talent database. Experienced resource allocation from a management perspective and planning and promotion of human resources strategies.

[ Second Engineering Headquarters Hardware Technology Group ] As a project manager, he was in charge of new product development and launch in the urine field, and received the CEO commendation. At the same time, I am also involved in organizational strategy and personnel allocation for development projects.
Q&A
Q. Could you tell me about an experience that has left a lasting impression on you?
At the time of joining the company, I was in charge of developing transportation systems in the hematology field, which is our core business. Through my work, I worked with in-house engineers and external manufacturers in various specialized fields, and I was impressed by the variety and number of people involved in the product.
After that, I was assigned to a project member in the field of coagulation, but at the timing when the project did not go well, various problems occurred every day. What impressed me especially was "searching for the cause of a defect that gives an incorrect test result once every 10,000 times." I found out that I continued to monitor for 2 weeks, but the cause was "a piece of dust" in the sample. It was a blind spot. There was a problem outside the product. I felt the depth of product development. Accumulating such small problem-solving leads to the development of good products as a result. In the subsequent new product development, I enjoyed the real thrill of manufacturing as a development leader who brings together engineers in various fields and a project leader who brings together project members from other departments.
Q. Please tell us about your great growth in your career so far.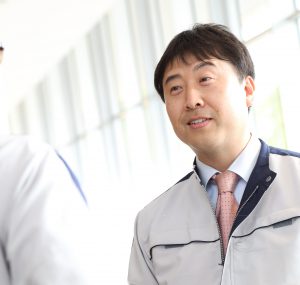 During my career as an engineer, I have three years of experience in the human resources department.
In HR, I have mainly experienced leaders in placement, transfer, promotion, evaluation, and recruitment. Since I have been involved with people from the entire company, including management, I was able to acquire a wide range of ideas about "human resources." This made me realize that the performance that people perform is greatly influenced by the surrounding environment and people and learned that people have various values and experiences which are different to my own. From my experience in human resources, I think that my eyes to see individuality have been cultivated and the way I interact with others has changed.
After returning to the development department, I was involved in the simultaneous development of four new products in the urine field. More than half of the more than 50 engineers are young members in their twenties, and while the department is lively, there are some parts that are not working well. Therefore, utilizing the experience cultivated in personnel affairs, we reorganized the team report line based on the roles and goals of the team. As a result, although it was a young organization and quick delivery, I think we were able to achieve the success of the project. It is also my role to manage to maximize each individuality. I feel that my experience in human resources has greatly expanded my range as a product development engineer and manager.
Q. Please tell us if you have the common qualities and abilities of Sysmex employees.
First of all, employees have high aspirations for medical treatment in their minds. The test results from the instruments we have developed affect the lives of patients. Therefore, each person works while feeling pride and a sense of responsibility. Also, what all our employees have in common is that they have a high level of comprehension and initiative. In particular, their logical thinking skill is very high and I think this can be used in any company.
Daily schedule
8:30

[go to the office]

Check emails, check information on company-wide bulletin boards, and check tasks for the day again.
9:00

[ MTG with team members ]

Business consultations and reports are provided by members at their own seats or in the meeting space.
11:00

[ Preparation for MTG ]

We will prepare meeting materials from noon and summarize the matters to be communicated to the team.
13:00

[ Joint MTG ]

Participated in a joint meeting of the hardware, software, and reagent teams of the equipment group that is in charge. Share the content and hot topics discussed in the upper conference zone. In addition, each team member will share the current progress and issues, and everyone will discuss and clarify the tasks until the next week.
15:00

[ Responsible work ]

Implementation of the work in charge. (Mainly research materials, preparation of materials for social meetings and higher-level conference zones, etc.)
16:30

[ Business summary ]

Report the result of the request for the business problem that was dealt with in the morning and set the next step.
20:00

[Leaving the office]