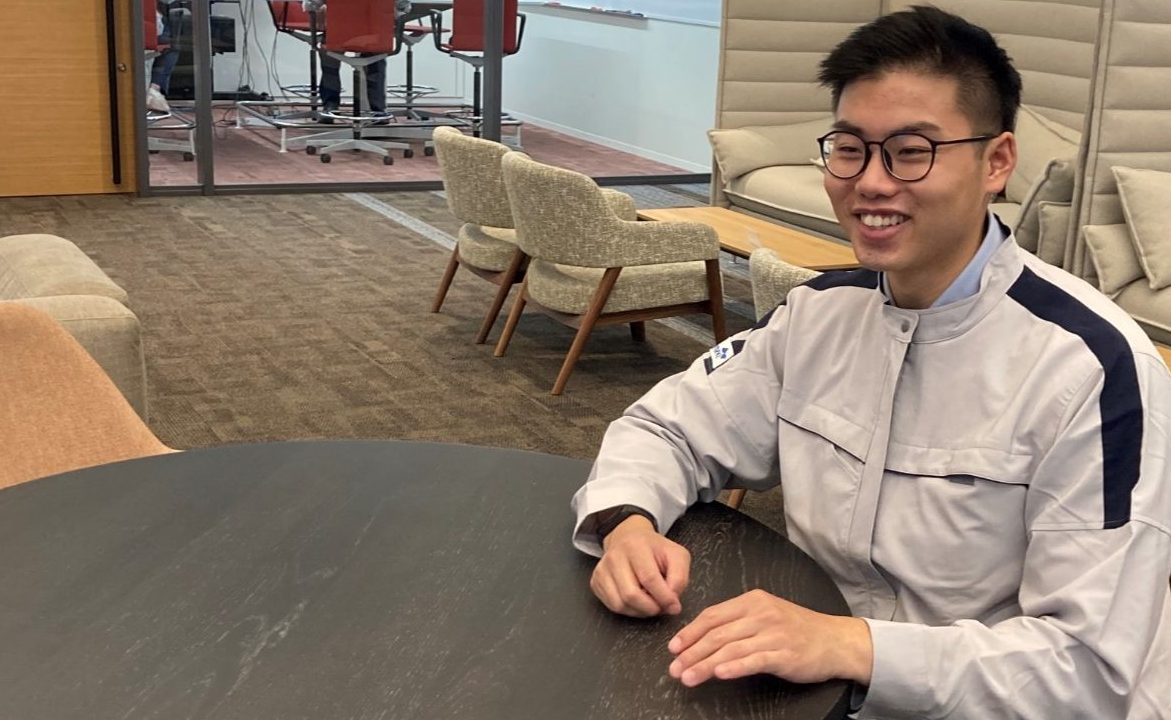 Always constantly learning
and developing my skills as an engineer.
Joined the company in 2021
New Graduate
Biomedical Engineering
Current Responsibilities
I have been involved with the research and development of a cell imaging instrument in the System Engineering Department. In particular, I am responsible for the hardware development of a molecular imaging and flow cytometry instrument. This includes the design, test, and build of diagnostic instruments which involve combining many technologies from optics, fluidics, robotics, electronics, and software, so from a technical perspective, the product development process is very exciting.
As hardware engineers, we must also work closely with reagent teams to continually improve the instrument's performance, through this we are able to learn more about the system as a whole.
Sysmex Career
I do remember when I first joined the company, I was asked to do a self-introduction in both English and Japanese to my department. I had only just started learning Japanese at the time, so I was incredibly nervous. After the presentation, I received a lot of positive feedback and that encouraged me to continue working hard on my Japanese with the goal of improving my verbal communication with my coworkers.
Q&A
Q. Why did you choose Sysmex?
Before joining Sysmex, I was drawn to the idea of working at a company that is at the forefront of diagnostic technologies. I knew I wanted to work at a company where I would be able to learn more about product development and electrical engineering and be able to work in the healthcare space to directly improve patient outcomes. Therefore, I felt that joining Sysmex was the perfect opportunity for me to pursue my passions and challenge myself in a new environment.
Q. Could you tell me what you value about your work?
Firstly, I believe that enjoying the work that you do is an important factor when looking into the career you wish to pursue. Secondly, having a good work-life balance is also important for me. This will vary from person to person but I think finding something that works for you will ultimately make you more productive at work. Lastly, I believe that being able to persevere despite the setbacks, challenging yourself and not giving up, but also knowing when to give up, is important in producing successful outcomes.
Q. Could you tell me when do you feel the moment you motivated or happy?
I am part of a great team that makes me feel supported. I really appreciate the people I work with; they are incredibly knowledgeable, extremely hard-working, and very approachable. I enjoy the technical discussions we have, where we can collaborate, share ideas and this leads to new realizations or a new way of thinking about a problem. I find that I am always constantly learning and developing my skills as an engineer.
Q. Do you have a message for students currently looking for a job?
If you are looking to work at an innovative and global company with the opportunity to contribute to the advancement of healthcare, please consider joining us at Sysmex!