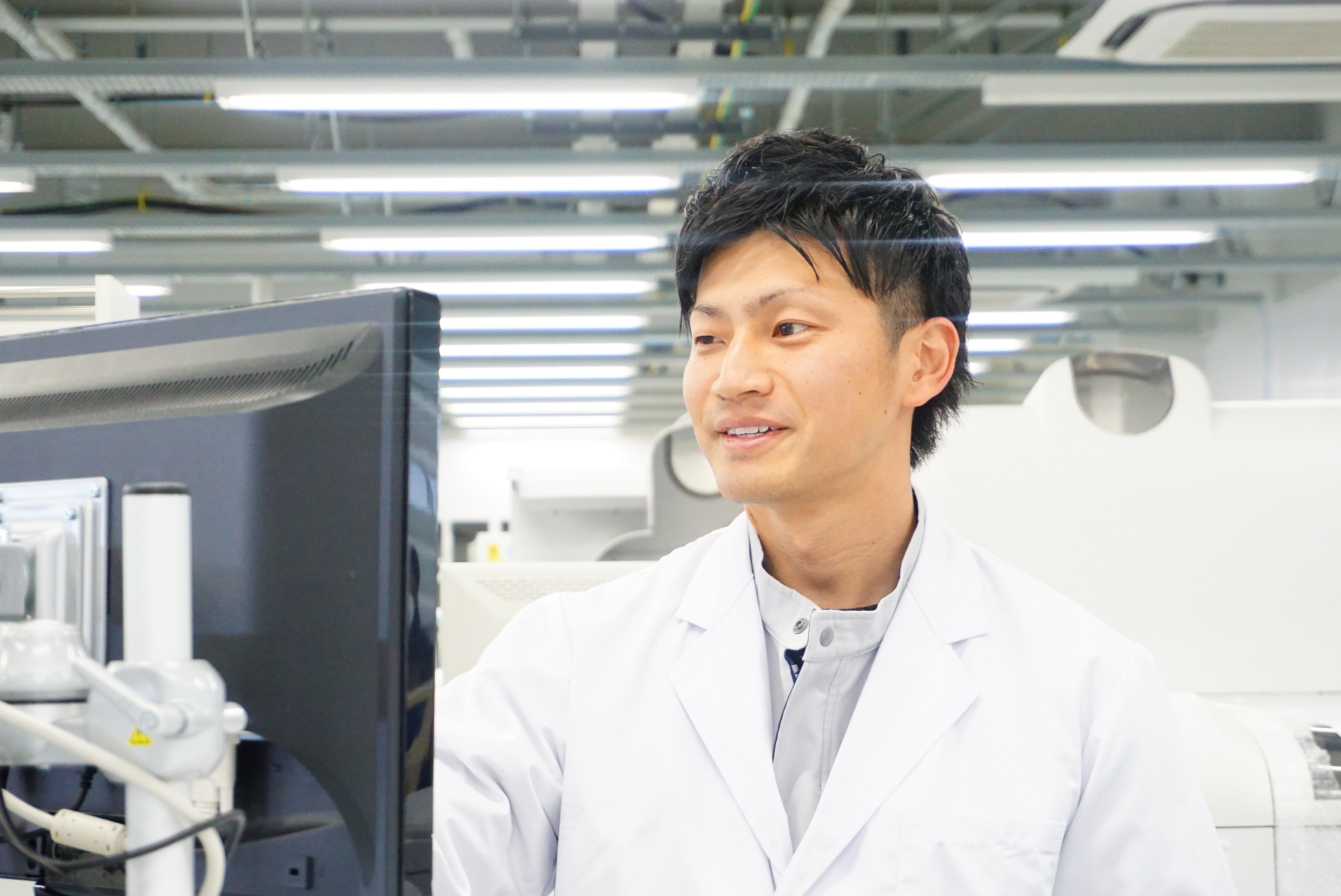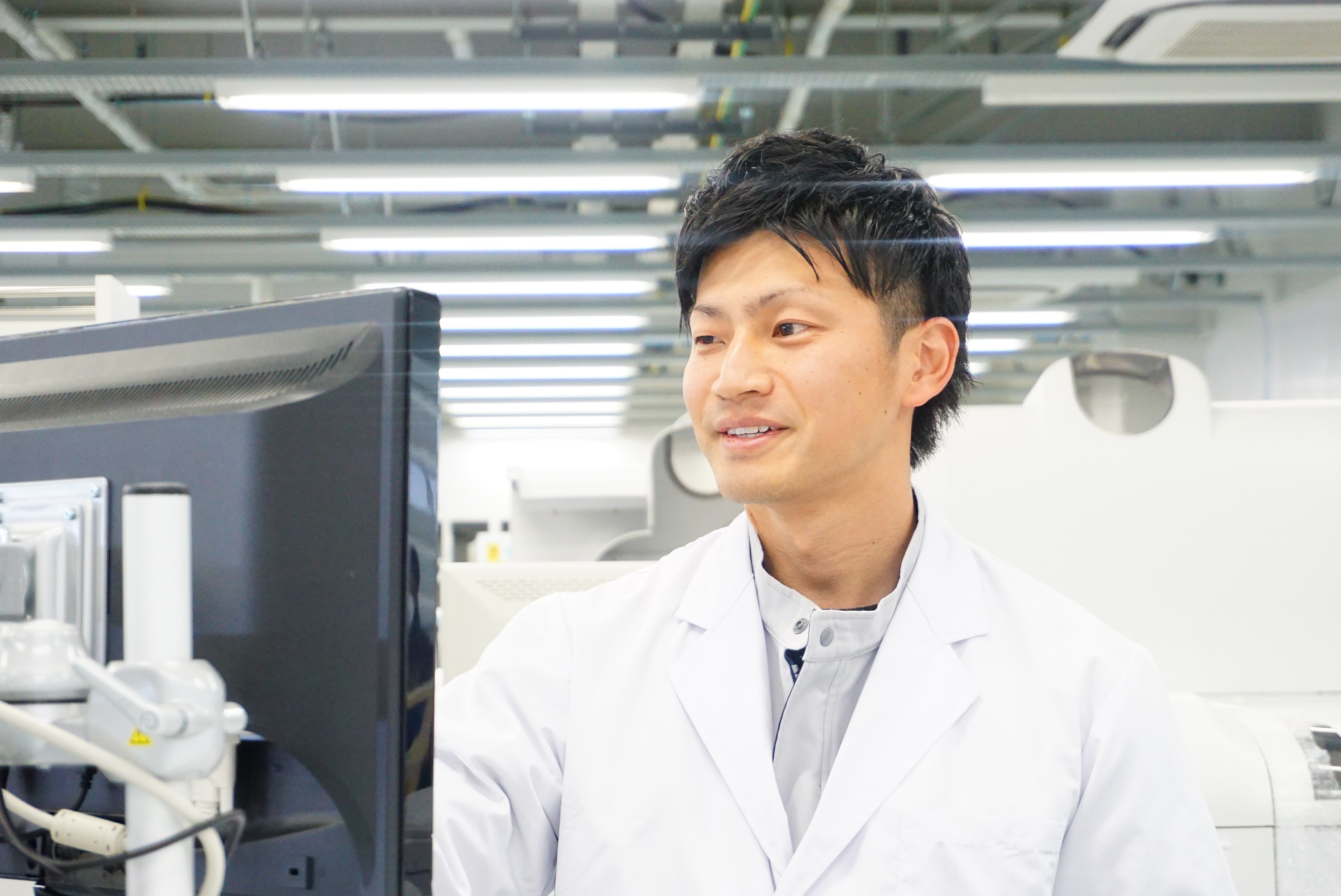 Achieve the No. 1 global share
in the immunology field
Joined the company in 2014
New Graduate
Graduate School of Science, Department of Chemistry
Summary
How can we achieve more sensitive clinical tests which lead to the early detection of illness?

Communication skills and speed of execution are important.

Aggressive research and development that creates new and unprecedent clinical testing technologies in the world.
Current Responsibilities
I am involved in the development of reagents used for immunological testing. We use an antigen-antibody reaction to measure proteins present in the blood to determine diseases such as infectious diseases and cancer. Since immunological testing requires advanced technology and the test items are extremely diverse, some reagents are being developed in collaboration with external research institutes and partner companies. I am in charge of promoting joint development with such collaborators with the aim of developing new reagents.
Sysmex Career
I am in charge of developing raw materials for antigens and antibodies, which are the main raw materials for reagents used in immunological tests, using technologies such as mice, silkworms, and cell cultures.

April (4th year) - present

In the development of reagents in immunological tests, I am responsible for promoting joint development with several reagent manufacturers.
Q&A
Q. Could you tell me the reason why you decided to join the company?
When choosing where to work, I focused on three points: it is engaged in medical care, even young people can play an active role, and it has the latest equipment and an open work environment. Sysmex was the company that best fits these perspectives. In particular, I had a strong desire to play an active role immediately after joining the company, and I wanted to work for a company where young people are vibrant. When I actually joined the company, young members played a central role in the development work within the development department, and since each person was working on multiple projects, discussions among the members were active. It was a workplace full of energy.
Sysmex has established a solid position in the field of hematology, and before joining the company, there was concern that it may be doing research and development that is defensive, but in reality, aggressive research is being conducted to create new inspection technology that does not already exist. We are working in development and are always keeping our inspiration. Because of this kind of environment, young people can take on challenges positively, and I am able to work every day with a high level of motivation.
Q. Could you tell me what you value about your work?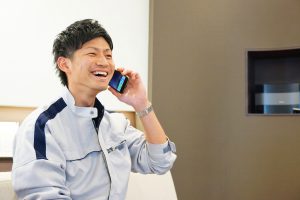 I am conscious of communicating with various people and always getting the latest information. Lack of knowledge and information, or using old information, can lead to work having to be redone or going in the wrong direction. I believe that if I always obtain the latest information and work accordingly, I will be able to become more efficient and obtain the desired results.
The Techno Park (R&D office) where I work has a very open office design, meeting space, and laboratory, and it is an environment where it is easy to communicate not only with team members but also with members of various departments. When I have a question or want information, I can immediately communicate with the person in charge and solve it, and I can work with a sense of urgency.
Q. Could you tell me about your future goals and how you approach them?
It is to achieve the No. 1 global share in the immunology field. Unlike in hematology, immunoassays are in a position to chase after the competition. In order to become No. 1, it is necessary to develop diagnostic agents with higher performance, higher quality, and higher clinical significance. Sysmex understands this while thinking about how to realize more sensitive tests that lead to the early detection of diseases and how to always provide patients with high-quality and accurate test results. We are working to provide reagents with high clinical significance to the world by utilizing our unique technology and cooperating with external partners.
Daily schedule
9:00

Going to the office

I check my email and daily schedule. Today, I am summarizing data and preparing report materials for a conference with co-developers.
10:30

Pre-meeting with related parties

I share the content of reports and requests with joint partners and team members in advance.
12:00

Lunch

It is lunchtime in the cafeteria with my colleagues. During the lunch break, I spend my time relaxing with them and drinking coffee.
15:30

Conference with joint developers

It is a regular monthly conference. We confirm the data results created by two companies who each have a role and hold technical discussions. We also discuss future plans and the division of roles and promote joint development. The face-to-face conference is held once a month in general, but if there are any requests or problems during the meeting, we email the other person in charge or set up a conference call.
16:30

Confirmation work

I work on tasks such as answering questions raised at the conference and getting additional data.
17:00

Email to co-developers

I answer questions from the other company's team to share additional data and report additional requests by e-mail. If the email is postponed, the response may be delayed, so I try to send the email to the development destination quickly.
17:30

Leaving office