Sysmex Corporation recruits new hires based on job type and expects all people to excel in jobs to which they are closely matched, based on the background and knowledge they have acquired through their careers to date, and their individual aspirations.
Please refer to the chart below to see how your expertise could support and compliment Sysmex's technology.
Research fields in Sysmex
← scrollable →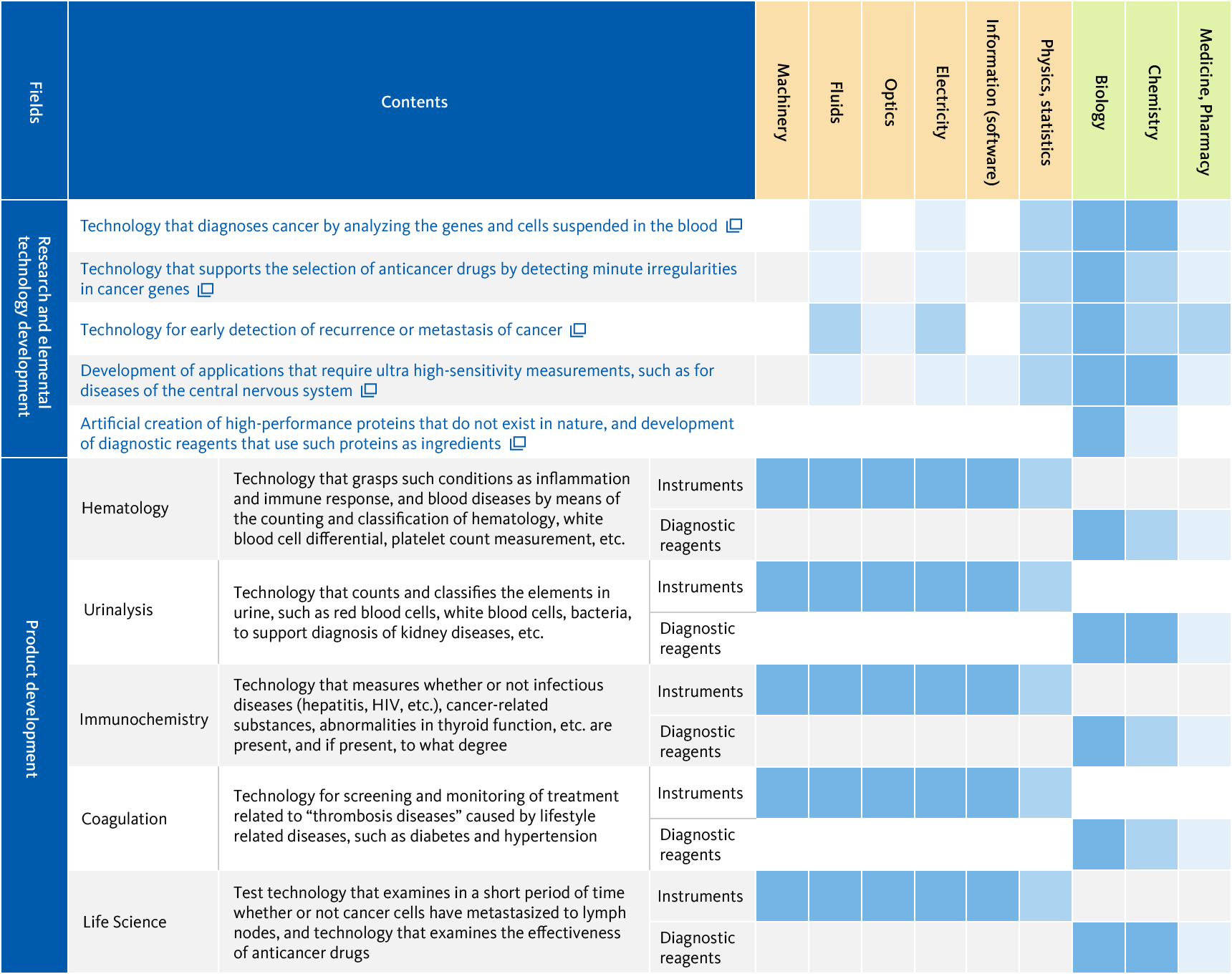 *The shades of color in the table represent expertise and project affinity.
(low affinity)

(high affinity)
List of available jobs
Sysmex Corporation has a wide variety of jobs available. Please click on the type of job you are interested in for further details regarding the particulars of the job and application requirements.